Shop for Glymed products online with the link below!
Click on Register and enter the store label: spaoroblanco
For over 20 years, GlyMed Plus® has been a renowned leader in the skin care industry, offering a complete range of Professional Only products, combining technologically advanced ingredients with certified botanicals to produce amazing results.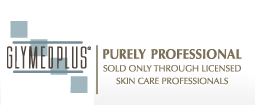 Popular Glymed products used and sold at Spa Oro Blanco include: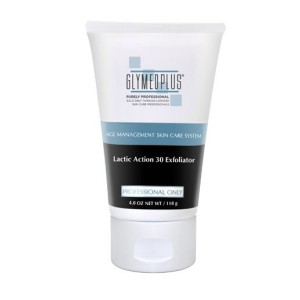 Lactic Action 30 Exfoliator
Combines the exfoliation and skin lightening power of 30% lactic acid with an active tyrosinaise inhibitor and skin calming herbal extracts. A superior exfoliant and treatment for hyperpigmentaion, Lactic Action 30 Exfoliator is the preferred peel for skin of color.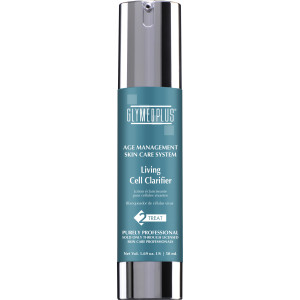 Living Cell Clarifier
This unique formula uses the natural tyrosinase inhibitors of bearberry, licorice, and mulberry extracts along with phytic acid to reduce melanin production and help brighten the skin. Daily use can lessen discolorations associated with acne, sun, trauma, hormones and any chemical or laser procedure quickly, safely and effectively.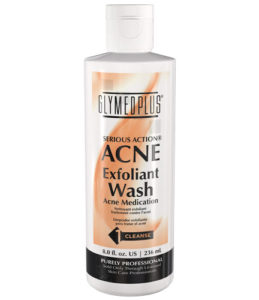 Acne Exfoliant Wash
Enjoy thorough cleansing with 2.5% benzoyl peroxide and tiny granules that stimulate skin and remove dead cells, oil and the impurities that clog pores. Aloe vera and nourishing botanicals assist in healing for improved skin texture.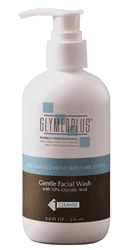 Gentle Face Wash
Gentle Facial Wash is a 10% Glycolic cleanser that jump starts the cells into a cell cycling mode and potentiates enhanced penetration of treatment products. Excellent for all skin types, this gentle wash provides both antiaging and exfoliation benefits and won't upset even the most sensitive of skins.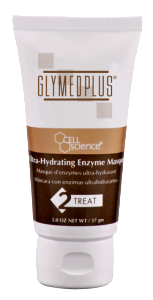 Hydrating Enzyme Mask
Ultra-Hydrating Enzyme Masque exfoliates and detoxifies skin as it boosts cellular renewal. Packed with hydrating botanicals and antioxidants, this energizing masque instantly moisturizes and firms dry skin.


Sal-X Exfoliating Cleanser
Exfoliating micro beads enhance the exfoliating power of 2.0% Salicylic Acid while aloe vera, grapefruit and orange oil re-energize stressed skin to restore tone and radiance.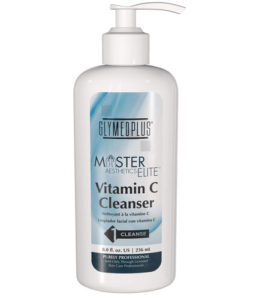 Vitamin C Cleanser
Vitamin C Cleanser is an antioxidant herbal cleanser that refines and purifies skin. Vitamin C Cleanser purifies as it removes makeup, sloughs dead cells, and environmental debris.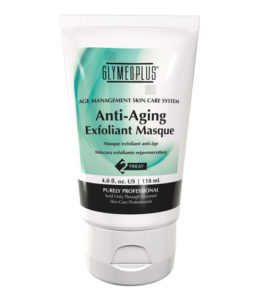 Anti-Aging Mask
Designed to amplify the penetration benefits of alpha hydroxy acids, Anti-Aging Exfoliant Masque improves skin firmness, tone and texture with a blend of glycolic, lactic and salicylic acids and jojoba beads. Essential lipids and pharmaceutical grade botanicals help repair and protect the skin.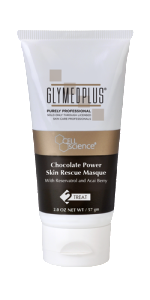 Chocolate Power Skin Rescue Mask
Chocolate Power Skin Rescue Masque is an antioxidant rich masque that delivers superior anti-aging and skin restorative benefits, influences collagen production and improves skin elasticity and tone. This indulgent masque enhances the results of any clinical treatment while promoting cell rejuvenation for delectably softer, younger looking skin.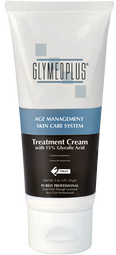 Treatment Cream
Treatment Cream is power packed with 15% glycolic acid, which stimulates new collagen and elastin below the skin's surface corrects free radical damage, reduces fine lines and wrinkles on the surface while you sleep.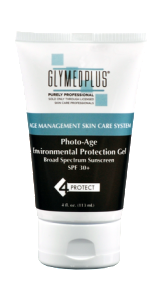 Photo-Age Environmental Protection Gel (SPF 30)
Prevent environmental aging assaults using this FDA tested and approved UVA/UVB broad spectrum protection formula that blends perfectly with any makeup, skin care or after shave product. Bio-blended and safe for all skin types, this light formula contains the antioxidant and immune boosting power of green tea and echinacea extracts.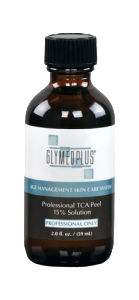 TCA Peel 15% Solution
Professional TCA Peel provides an aggressive medium chemical exfoliation to reduce melasma, post-inflammatory hyperpigmentation, sun damage and post acne scars. Helps correct and smooth fine surface wrinkles through stimulation of reproductive collagen. This exclusive formula is enhanced with a cocktail of antiinflammatory botanicals and natural tyrosinase inhibitors to reduce the oxidative phases of melanin synthesis and post-procedural hyperpigmentation.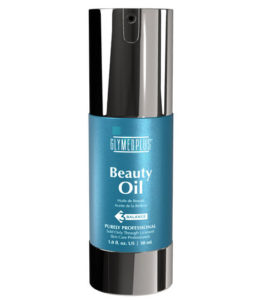 Beauty Oil
Finally an ideal Beauty Oil the way it should be… simple, pure, and natural. The GlyMed Plus Beauty Oil creates the ultimate balance for radiant and youthful looking skin. This lightweight, fast-acting treatment is incredibly luxurious, non-comedogenic, and packed with age-fighting antioxidants to help reduce wrinkles and replenish critical moisture.