Shop for Glymed products online with the link below!
Click on Register and enter the store label: spaoroblanco
For over 20 years, GlyMed Plus® has been a renowned leader in the skin care industry, offering a complete range of Professional Only products, combining technologically advanced ingredients with certified botanicals to produce amazing results.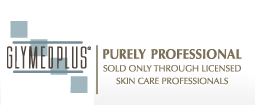 NEW! Spa Oro Blanco also sells iS Clinical products.

Using a global approach to research and development, our iS CLINICAL line of products combines traditional botanical medicine with advanced scientific formulation expertise, making clinical results accessible to a wider audience than ever before.